Gibraltar
Calpe Lodge
---
Welcome to Calpe Lodge,
An early eighteenth-century Freehold building brimming with original colonial features. Calpe Lodge is located in the heart of the Town on Governor's Parade. A stone's throw away from South Central Main Street (with an abundance of retail shops, cafeterias & restaurants) and within walking distance to other landmarks in Gibraltar such as the emblematic Garrison Library and The Elliot Hotel.
The property has full planning permission for a 61-room hotel scheme combining a second freehold property named Albany House (particulars and asking price through separate negotiation) in an adjoining plot of land that currently offers 189sqm of land space, which would interconnect with Calpe lodge via its easterly boundary wall. Whilst Calpe Lodge can be developed as a standalone 31-bedroom hotel, Albany House would offer the potential to include a further 30-bedrooms and with permission to increase its footprint to around 716sqm within a seven-story building.
Please request the hotel scheme's specifics.
Governor's Parade
P.O.A
Contact your Agent
Melanie Valerga
Sales Negotiator
Map Location
Governor's Parade - Town Area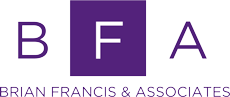 Register your Interest
Governor's Parade | Gibraltar