Brian Francis and Associates was formed in 1986 by its Founder and Managing Director, whose name it bears.
A Chartered Surveyor since 1974, Mr Francis was elected a Fellow of the Royal Institution of Chartered Surveyors (FRICS) in 1986. Before setting up in private practice, he pursued a Civil Service career for fourteen years, culminating in his appointment as Director of Crown Lands of HM Government of Gibraltar from 1982-1986, at a time when homeownership was a novel experience in Gibraltar.
The parent company Land Property Management Limited is fully licensed under the office of fair trading in Gibraltar as well as being regulated by the RICS, trading as "BFA". The firm is therefore audited and licensed by an independent International property professional Regulator i.e. "The Royal Institution of Chartered Surveyors", with regards to professional conduct and also specifically regulated under licence for formal valuation work e.g. secured lending valuations or for financial reporting. More info on RICS can be found at www.rics.org
The RICS covers a range of mandatory and recommended work practices regarding professional conduct, handling of client's monies, disclosures on conflicts of interests, anti-money laundering and the Chartered Surveyors members of the RICS within the firm undertake a minimum of 20 hours continued professional development (CPD) every year as a mandatory member requirement. The firm being regulated under RICS also under goes yearly audits by the RICS with regards to the valuation work, as well as audits on the work carried out by each valuer that has a licence sponsored by the firm.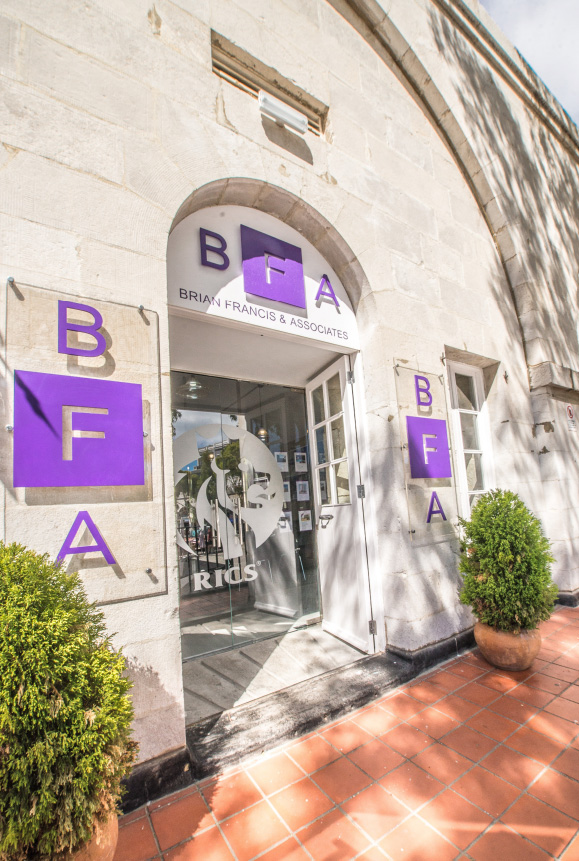 Brian Francis and Associates is a firm regulated under RICS – Firm No. 002649. More detail on the firm regulation can be found in the RICS professionals - Directory
The "BFA Group" provides a multi-discipline professional service encompassing surveying, valuation, estate agency and property management. The organisation currently has thirty employees from surveying, technical, accounting and administrative disciplines. The business manages service charges and maintenance for over forty private housing estates and also administrates a large rental management portfolio of buildings and properties for private landlords. Having acquired two local estate agency portfolios within the last ten years, we now manage the largest portfolio of properties in Gibraltar, while simultaneously offering a wide range of property management services.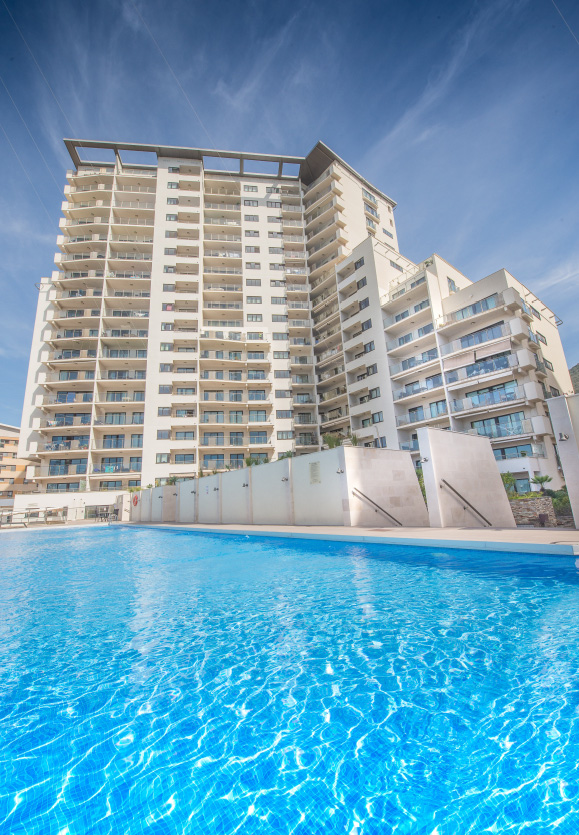 Our Estate Agency and Chartered Surveyors team have been at the forefront of the property market in Gibraltar since 1986. Our involvement in the first and very successful Home Ownership Schemes back in 1990 provided us with an invaluable experience and market knowledge, having worked, and continuing to work, alongside private and public sector initiatives in large scale property development projects ranging across all residential and commercial property sectors.
We owe our success to the commitment of our staff, who share our corporate culture of always putting our clients' needs first while strictly abiding by Professional Rules of Conduct. Such dedication, together with our membership of the Royal Institution of Chartered Surveyors ("RICS") make for the provision of property management services of the highest standards.
The BFA Group is composed of three business areas, each providing varying services within each sector:
01/03

Residential

BFA ESTATE AGENCY

BFA Estate Agents Gibraltar -Mark Francis, Director of the Group and Chartered Surveyor oversees the business of the estate agency. Together with his professional accreditation under the Royal Institution of Chartered Surveyors, he has been working for the firm in all business sectors with 25 years' experience, hard work and commitment to deliver one of the most reliable and experienced agencies in Gibraltar.

What is important for the client?

Integrity
Professionalism
Diligent Advice
Quality of service
Friendly and relaxed environment
Collaboration and Networking
Professional Training and Development
Customer Care
After Sales Service

02/03

Valuers

BFA VALUERS

BFA Valuers comprises of 3 Chartered Surveyors assisted by graduate surveyor and support staff. This department is spearheaded by Brian Francis FRICS, Managing Director and Fellow Member of the RICS and is ably assisted by Mark Francis BSc (Hons) MRICS currently the RICS Principle for the firm who has over 25 years' experience within the property profession both in Gibraltar and in the luxury property market in Spain. Paul Stagnetto BSc (Hons) MRICS, is mostly engaged with portfolio management and lease management work but also assists with commercial and residential valuation advice to clients and has sufficient ecperience and knowledge on all aspects of property caluation and lease management matters.

As a member of the Royal Institution of Chartered Surveyors (RICS) we are bound by the highest Principles and Code of Conduct. Brian Francis and Associates are a company regulated by RICS which sponsors the valuers registered under the Valuation Registration Scheme and are licenced to provide quality assurance in valuation and professional services under RICS professional conduct.

03/03

Management

BFA MANAGEMENT

BFA Management is headed by Director Mr. Colin Francis and headed by Richard Codali.

This section is responsible for the Management of a comprehensive portfolio of both Residential and Commercial properties in Gibraltar. At present there are five Estate Managers employed within the company, backed by the administrative and accounting staff.

In addition to providing management services to Residential & Commercial Management companies, we also provide rental management service to individuals and corporate clients. This division currently employs 23 members of staff in various disciplines including our IT specialist who plays an essential part in keeping our systems up to date with new technology and the changing needs of our clients.