Gibraltar
Bado's Gardens
---
An exceptional purpose built offplan development comprising of only 9 units ranging from 1 bedroom to 3 bedroom apartment. Located on the South Side of Flat Bastion Road within walking distance to the ancient still existing Charles the V wall (Spanish period)
Built on a site that has been in use since the 16th century, Bado's Passage sits quietly on an elevated position in a street that winds westwards connecting Flat Bastion Road to Prince Edwards Road offering beautiful views of the Bay of Gibraltar over the Mediterranean towards the Spanish hinterland.
Designed to modern specifications within a heritage scheme, the ruddy terracotta painted facade is reminiscent of the Genoese style, in-keeping with the surrounding architecture including shutters and wrought iron balustrades. Interiors will offer contemporary finishes for 21st century living. The development further affords use of landscaped garden area and communal plunge pool for those late hot summer afternoon dips.
Parking is available through separate negotiation on a first come first served basis.
If of interest please do not hesitate to get in touch on 20071131. Units are selling fast.
Upper Town
£255,200 to £520,000
Map Location
Upper Town - Upper Town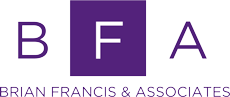 Register your Interest
Upper Town | Gibraltar