Gibraltar
The Arches
---
Welcome to The Arches, Gibraltar's newest regeneration project located in the upper town.
Colloquially known as the former Police Barracks and aptly renamed The Arches due to its iconic facade, the building promises to be a landmark
of heritage value whilst adopting sleek modern internal living quarters.
Within walking distance to Gibraltar's bustling Main Street, The Arches will form part of Gibraltar's regeneration Scheme.
Existing buildings will be preserved and refurbished to a very high standard with Interiors also fitted to a high standard offering modern living spaces.
Further boasting communal outdoor green areas the complex is sure to be the first of its kind setting the bar for future regeneration projects undoubtedly making the upper town the place to be.
THIS DEVELOPMENT IS NOW SOLD - RESALES AVAILABLE
Development Specifications
Finishes, flooring and wall tiles:
Plasterboard lining on existing external walls and news plasterboard partitions.
Wall tiles: tiles in toilets by Porcelanosa or similar quality
Floor tiles: splash proof AC4 rated laminated flooring by Porcelanosa or similar quality
Kitchen floor tiles: ceramic tiles by Porcelanosa or similar quality
Bathrooms floor tiles: ceramic tiles by Porcelanosa or similar quality
Common areas: External high quality non slip ceramic tiles.
Walls and ceiling to be painted with matt vinyl paint.
Electrical fittings:
Satin stainless steel flat plates for switches and sockets.
LED lights on kitchen, bedrooms, corridors and toilets. Wall mounted light fitting in terraces and common areas.
Sanitary ware:
All sanitary ware from Noken (Porcelanosa Grupo) or similar quality
Taps to be chrome plated mixer taps by Noken or similar quality
Flats include electrical boiler from an established manufacturer as follows:

1 bedroom: 80lt boiler.
2 bedrooms: 100lt boiler.
3 bedrooms: 150lt boiler
4 bedrooms: 250ltboiler
Windows and doors:
Windows to be Schüco white PVC mod. Corona AS60 or higher quality window section from same manufacturer and standard aluminum external Genovese shutter powder coated in military green (shutters in all openings except west façade)
All windows and terrace doors to be double glazed 4+16+4mm section.
Internal doors to be FD30 in all areas except on bathrooms, all doors painted with oil based white color paint and satin handles
External entrance doors are security doors
Kitchens:
All kitchens to include under counter and wall mounted cabinets of high quality. The following appliances from Balay (Bosh group) are included: washer/dryer machine, dishwasher (if applicable), cooker, hob, fridge, oven, sink and tap.
Stone worktop
Wardrobes:
All bedrooms to include built in wardrobe painted with oil based white color and satin handles
Telephone and television:
TV connections at living rooms and bedrooms.
Telephone connection in living room
Air Conditioning:
Air Conditioning LG or similar brand at living room and bedrooms
Flats to will have approximately 2.80 meters of ceiling height from finished floor level to ceiling (exceptionally, lower ceilings may be required in certain areas)
The Arches
£189,500.- to £480,000.-
Map Location
The Arches - Upper Town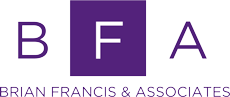 Register your Interest
The Arches | Gibraltar