Gibraltar
Garrison House
---
Dedicated Desks available at Garrison House.
A Dedicated Desk means that although your Desk is in a shared environment you would be renting your own workspace that you will not have to share with others.
Free wifi, use of printer, use of kitchen and bathroom facilities, and a post box will be form part of the facilities.
Rent: £250.00
Conditions for renting: one month refundable deposit of £250.00
---
Property Details
Service charges:

n/a

Current rates:

n/a

Lease terms:

one year licence renewable upon agreement
COM.157
£250 pcm Rent PCM £250.00 Rent PA £3,000.00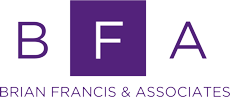 Register your Interest
COM.157 | Garrison House | £250 pcm Stamp Duty Calculator
COM.157 | Garrison House | £250 pcm